26 yrs ago my family and I were in a car accident. There was heart breaking loss and injuries and I'm reminded daily every time I look in the mirror. part of the residuals of my injuries are a scar on my chin that was minimized years ago with plastic surgery. I also knocked out the top four of my teeth. My adult teeth eventually grew in but the root of one remained damaged. Through the years my front tooth grew more yellow and "necrotic." i couldnt hide it in any pictures.
It was always a cosmetic fix I wanted but was placed on the back burner and never a priority. Until this past week. I started to get bad toothaches...so I couldn't put it off any longer. A trip to a dentist and endodontis,extensive root canal, sick calls, pain meds, antibiotics, and a crown later I can finally smile more confidently and bigger.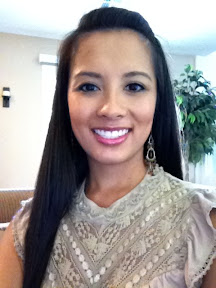 I am proud of my teeth and smile again! Two yrs in braces...I better be!
- Posted using BlogPress from my iP